Planning and Preparation for Budget Travel in Vancouver
When it comes to budget in Vancouver, proper travel planning and preparation are key. To ensure a smooth and cost-effective trip, take the following steps:
Budget in Vancouver: How to Save Money on Transportation Expenses: Saving Money on Transportation Expenses: Vancouver has an excellent public transportation system that includes buses, SkyTrain, and SeaBus. Consider purchasing a Compass Card, which provides discounted fares for multiple trips. Additionally, taking advantage of the city's bike-sharing program or exploring on foot can help save money while experiencing the city's charm.
Determining the Best Time to Visit: Visiting Vancouver during the shoulder seasons (spring and fall) can result in cheaper accommodations and fewer crowds. Additionally, consider planning your trip around local festivals or events, as they often offer free or low-cost entertainment options.
Not-to-Miss Attractions on a Budget
Discovering Vancouver within a tight budget? Fear not, for there are numerous pocket-friendly attractions to explore in the city. Here are some noteworthy options that fit perfectly into your "Budget in Vancouver" adventure:
Stanley Park: This iconic park offers stunning views, miles of trails, and picturesque beaches – all at no cost. Don't miss the famous seawall walk or the vibrant Totem Poles.
Granville Island: Known for its bustling public market, Granville Island is a great place to sample local food, browse unique artisan shops, and enjoy street performances, all without breaking the bank.
Capilano Suspension Bridge Park: While the admission fee may be a bit higher, this attraction offers a thrilling experience for nature lovers. Walk across the suspension bridge and explore the enchanting treetop walkways amidst towering trees.
English Bay Beach: Experience stunning sunset views at this popular beach.
Commercial Drive: Immerse yourself in the vibrant atmosphere of this neighborhood, boasting an array of shops, restaurants, and cafes.
St. Mark's Summit: Embark on a beautiful hike with mesmerizing views of the city and the ocean.
Remember, this list is just a starting point, and Vancouver offers numerous other affordable attractions to explore.
Making the Most of Your Finances
In addition to the previously mentioned tips, here are some general suggestions to help you maximize your budget during your time in Vancouver:
Set a daily budget: Determine how much you are willing to spend each day and try to stick to it. This will help you prioritize your expenses and ensure you don't overspend.
Take advantage of free activities: Vancouver offers a wide range of free activities, including visiting museums on certain days, exploring public art installations, or enjoying scenic hikes in nearby nature parks.
Sample local cuisine: Instead of dining at expensive restaurants, try exploring local food trucks, farmers markets, and affordable ethnic eateries to experience the city's diverse culinary scene without breaking the bank.
By following these effective budget travel tips, you can explore the beautiful city of Vancouver without straining your wallet. Remember to plan ahead, research affordable options, and take advantage of the many budget-friendly experiences the city has to offer. Happy travels!
Effective Tips for Budget Travel:
Exploring Budget-Friendly Activities in Vancouver
Discover the magic of Vancouver on a budget. In the enchanting backdrop of its breathtaking natural scenery and lively urban ambiance, exploring this magnificent city doesn't have to empty your wallet. Embrace the wonders of Vancouver while keeping your expenses in check with our helpful tips and wallet-friendly activities. Get ready to make the most of your Budget in Vancouver and create unforgettable memories without breaking the bank.
Take Advantage of Free Attractions
Vancouver offers a plethora of free attractions that are worth exploring. Here are some popular ones:
Vancouver's Street Art: Immerse yourself in the vibrant street art scene in Vancouver. The city boasts a growing collection of murals and artwork waiting to be discovered. For instance, you can check out the colorful murals in Main Street or the graffiti art in Gastown.
Hiking Trails and Waterfalls: Embark on a hiking adventure in North Vancouver, where you'll find a plethora of trails and breathtaking waterfalls. You can explore the Lynn Canyon Park and witness the majestic Lynn Canyon Suspension Bridge, or venture to Capilano Valley for a hike to the beautiful Capilano Suspension Bridge Park.
Free Art Galleries: Delve into the world of art by visiting Vancouver's free galleries. The city offers a variety of options, such as the Contemporary Art Gallery, where you can admire contemporary art exhibitions. Additionally, don't miss South Granville Street, known as "gallery row," where you can explore numerous art galleries showcasing diverse art styles and mediums.
Vancouver's Seawall: Take a leisurely stroll along the Seawall, a scenic path offering breathtaking views of the city and its iconic landmarks. This waterfront walkway stretches around the edge of the city, from Stanley Park to False Creek, allowing you to soak in the beauty of Vancouver's coastline and skyline.
Free Events in Parks: Stay tuned for free events held in Vancouver's parks, including concerts and festivals. Parks like Stanley Park and Queen Elizabeth Park often host outdoor performances and cultural celebrations, providing ample entertainment without spending a dime.
Enjoy the Outdoors
Vancouver is renowned for its outdoor activities. Here are some budget-friendly options:
Hiking: Venture into the nearby mountains and explore the numerous hiking trails available. From Grouse Grind to Quarry Rock, there are options for every fitness level.
Beaches: Enjoy the beautiful sandy beaches of Vancouver, such as Kitsilano Beach or Spanish Banks. Relax, soak up the sun, or play beach volleyball without spending a penny.
Utilize Public Transportation
Getting around Vancouver doesn't have to be expensive. The city's public transit system is efficient and cost-effective. Consider these options:
Buses: Vancouver has an extensive bus network that can take you to various attractions and neighborhoods.
SkyTrain: This rapid transit system connects Vancouver with nearby cities. It's convenient and a great way to explore different areas.
SeaBus: Enjoy a scenic ferry ride across the harbor while taking advantage of public transportation.
Cook Your Own Meals
Dining out can quickly drain your budget. Instead, consider cooking your own meals. Look for accommodations that offer shared kitchens, such as hostels or serviced apartments. Additionally, explore local markets and grocery stores for affordable ingredients to create delicious and cost-effective meals.
Look for Budget Accommodations
Accommodation costs can be a significant part of your budget. To save money, consider staying in budget-friendly accommodations such as hostels or budget hotels. Be sure to book in advance and search for deals and discounts to secure the best rates.
Take Advantage of Discounts and Coupons
Before embarking on your Vancouver adventure, research discounts and coupons for attractions, tours, and activities. Websites like Groupon and Entertainment Book often have deals that can significantly reduce your expenses. Be sure to check for seasonal promotions or special offers that can add value to your trip.
The key to enjoying Vancouver on a budget is to plan and budget accordingly. By following these tips and exploring budget-friendly activities, you can have an unforgettable experience without damaging your wallet.
Uncovering Free or Low-Cost Attractions in Vancouver
Vancouver is brimming with hidden gems that won't cost you a fortune. From scenic parks to charming neighborhoods, there are plenty of free or low-cost attractions that are worth exploring. Take a stroll through Stanley Park and immerse yourself in the beauty of its lush greenery and stunning views.
Visit Granville Island and indulge in the vibrant atmosphere of its public market, street performers, and local artisans. Don't forget to explore Gastown, Vancouver's oldest neighborhood, known for its picturesque streets and iconic Steam Clock. These are just a few examples of the many hidden gems waiting to be discovered in Vancouver.
Lynn Canyon: Explore a suspension bridge and park with picturesque hiking trails, breathtaking waterfalls, and refreshing swimming holes.
Vancouver's Summer Cinema: Immerse yourself in the magic of outdoor movies at Stanley Park, surrounded by nature and entertainment.
Lonsdale Quay: Indulge in a unique experience at this vibrant public market, featuring delicious food vendors, charming shops, and a captivating waterfront view.
Gastown's Steam Clock: Witness the enchantment of a steam-powered clock that fills the air with a delightful whistle tune every 15 minutes.
Commercial Drive: Immerse yourself in the lively atmosphere of this neighborhood, bustling with eclectic shops, mouthwatering restaurants, and captivating street art.
English Bay Beach or Sunset Beach: Bask in the beauty of two popular beaches offering stunning views of the ocean and majestic mountains.
Lighthouse Park: Embark on a journey through scenic hiking trails, unveiling breathtaking views of the ocean and a charming lighthouse.
Sasamat Lake: Dive into adventure at this picturesque lake, offering sandy beaches and scenic hiking trails to explore.
Tunnel Bluffs Hike: Challenge yourself with a demanding hike, rewarded with panoramic views of Howe Sound that will leave you in awe.
Street performers: Be captivated by the talent of street performers, whether in Granville Island or downtown Vancouver, as they bring the city to life with their incredible performances.
Engaging in Outdoor Adventures without Breaking the Bank
For the adventure enthusiasts on a budget, Vancouver offers a wide array of outdoor activities that won't burn a hole in your pocket. Embark on a hike along the Grouse Grind trail and challenge yourself as you climb up to Grouse Mountain, where breathtaking views await.
Explore the beautiful beaches of Vancouver, such as English Bay or Kitsilano Beach, where you can soak up the sun and enjoy various water sports.
Additionally, consider renting a bike and exploring the city's extensive network of cycling paths, allowing you to discover Vancouver's charm while keeping your budget intact.
Enjoying Cultural Experiences for Less: Affordable Museums and Festivals
Immerse yourself in Vancouver's vibrant culture without breaking the bank by visiting its affordable museums and attending budget-friendly festivals. The Museum of Vancouver offers a fascinating glimpse into the city's history, while the Vancouver Art Gallery showcases an array of impressive artworks.
Discover the Best Museums and Festivals in Affordable Vancouver:
Vancouver is a stunning city that offers a wide array of cultural experiences at affordable prices. Immerse yourself in the vibrant arts scene with these amazing museums and festivals that won't break the bank:
Museums:
Museum of Anthropology: A must-visit venue showcasing a rich collection of anthropological artifacts.
Museum of Vancouver: Delve into Vancouver's history and heritage at this captivating museum.
Beaty Biodiversity Museum: Explore the wonders of biodiversity through fascinating exhibits and displays.
Bill Reid Gallery: A tribute to the renowned Haida artist Bill Reid, displaying his incredible masterpieces.
Vancouver Maritime Museum: Step aboard and discover the fascinating maritime history of Vancouver.
Many of these museums offer free admission days or accept donations, so make sure to visit their websites for more details.
Festivals:
Vancouver Mural Festival: Experience the city's vibrant street art scene during this annual festival.
Celebration of Light: Marvel at breathtaking fireworks displays during this dazzling international event.
Vancouver International Jazz Festival: Lose yourself in the mesmerizing rhythms of talented jazz musicians from around the world.
Vancouver Folk Music Festival: Enjoy the soulful tunes and heartfelt lyrics of folk musicians at this iconic festival.
Consider visiting these museums on designated discounted days to make the most of your budget.
These festivals often have free or low-cost events, allowing you to experience the city's rich cultural scene without straining your finances.
In conclusion, Vancouver offers a lot of budget-friendly activities that allow you to explore the city without compromising your wallet.
Whether you want to uncover hidden gems, engage in outdoor adventures, or enjoy cultural experiences, Vancouver has something to offer for every budget-conscious traveler. By following these effective tips for budget travel, you can make the most of your trip and create unforgettable memories without exceeding your budget.
Dining on a Budget in Vancouver
Budget-Friendly Eateries

Indulge in delectable meals in Vancouver without breaking the bank by discovering the budget-friendly eateries scattered across the city. These dining establishments present a diverse range of culinary delights at affordable rates. Here are a few instances of the budget in Vancouver-friendly dining spots:
Wang's Shanghai Cuisine is a Chinese restaurant known for its delectable dumplings and other authentic Shanghai-style dishes. With a wide variety of flavors and ingredients, this establishment showcases the rich culinary traditions of Shanghai.
Hawker's Delight Deli is a Malaysian restaurant that offers a diverse menu of dishes, notably their flavorful curries and authentic Malaysian delicacies. Replete with traditional spices and flavors, this eatery provides an unforgettable dining experience that transports guests to the streets of Malaysia.
Dooboo Tofu Soup & Korean BBQ is a popular Korean restaurant where customers can savor the aromatic and comforting tofu soup, as well as indulge in tantalizing Korean BBQ options. With a combination of bold flavors and expertly grilled meats, this establishment offers a true taste of Korean cuisine.
Located in downtown Vancouver, Joe's Diner is known for its affordable yet delicious dishes.Their menu includes a variety of options, from classic burgers to hearty pasta dishes.With prices starting at just $10 per meal, it's a great option for those on a budget.
Affordable Eateries in Vancouver – Going There
Discover budget-friendly dining options in Vancouver with our guide to affordable eateries. Enjoy delicious food without breaking the bank!
Exploring Vancouver's Vibrant Food Truck Scene
In this section, we will explore the vibrant food truck scene in Vancouver. Food trucks offer a wide variety of cuisines at affordable prices. Here are a few examples:
JAPADOG: Located in downtown Vancouver, JAPADOG offers a unique blend of Japanese cuisine with hot dogs. Their menu includes creative toppings like seaweed, teriyaki sauce, and Japanese mayo.
Le Tigre: Nestled in the historic Gastown district, Le Tigre is a fusion food truck that serves up delicious Asian-inspired dishes. Their bold flavors and modern twists on classic recipes make it a local favorite.
Vij's Railway Express: Situated at the Olympic Village, Vij's Railway Express is the food truck extension of Vij's famous Indian restaurant. Expect a delectable selection of Indian street food with a modern twist.
Chickpea Food Truck: Located in the Mount Pleasant neighborhood, Chickpea Food Truck offers mouthwatering Mediterranean cuisine. Their vegan and vegetarian options, including falafel and hummus bowls, are sure to satisfy.
Frying Pan Food Truck: This food truck moves around the city, but can often be found near the Granville Island Public Market. Frying Pan offers a diverse menu with options ranging from tater tots to Korean-style bao buns.
Yolks: With multiple locations in Vancouver, Yolks specializes in serving breakfast and brunch classics with a modern twist. Their menu includes decadent eggs Benedict variations and fluffy pancakes.
Tacofino Taco: Originating from Tofino on Vancouver Island, Tacofino Taco has expanded to various locations in Vancouver. Known for their fresh and flavorful tacos, their food truck can often be found near popular spots like Kitsilano beach.
With these budget-friendly eateries and food trucks in Vancouver, dining on a budget has never been more enjoyable. Whether you're seeking international flavors or classic comfort food, these affordable dining options are sure to delight your taste buds without breaking the bank.
Researching Affordable Accommodation Options in Vancouver
Exploring ways to stay within a budget in Vancouver? Look no further as we delve into affordable accommodation options in this amazing city.
Vancouver might be known for its high cost of living, but fear not! There are truly viable options that won't break the bank. Whether you're a student, a backpacker, or simply a savvy traveler, we've got you covered. Let's delve into a few examples of how you can make the most of your budget while enjoying all that Vancouver has to offer.
Discovering Economical Hotels and Motels in Vancouver:
Look for hotels or motels that offer budget-friendly rates, such as those located outside the city center.
Take advantage of discounts and deals offered by online booking platforms or through loyalty programs.
Consider staying in budget hotel chains in Vancouver that offer affordable yet comfortable accommodations.
Example: In YWCA Hotel Vancouver: A comfortable and affordable stay with excellent amenities and a convenient location.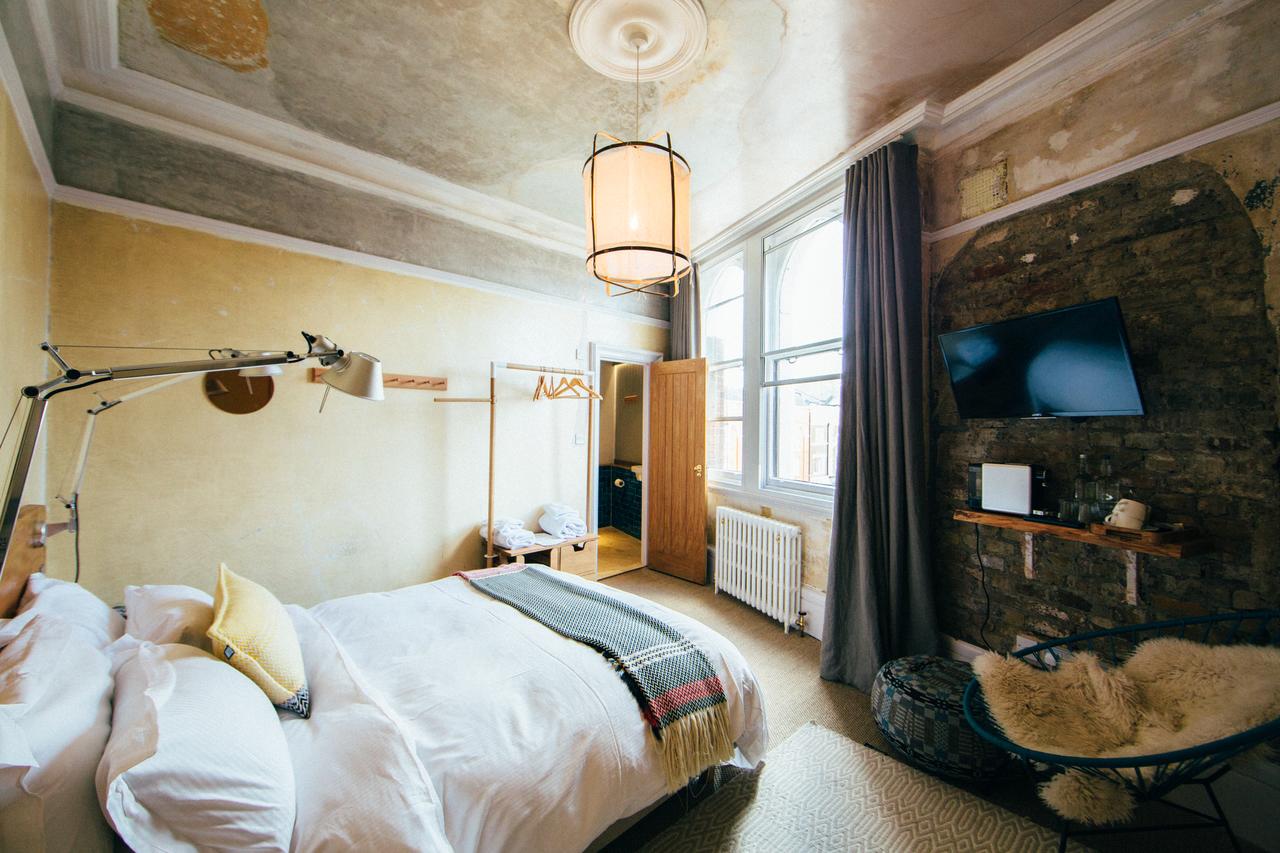 Vancouver hotels for every budget
From hostels to backpackers; your pick of places to stay at on a budget.
Exploring Hostels and Guesthouses for Budget-Friendly Stays:
Hostels provide affordable and communal accommodations, often with shared rooms or dormitories.
Research hostels that offer private rooms, if desired, for a more comfortable experience.
Check for amenities like communal kitchens, free breakfast, and social activities to enhance the overall value. Example: Vancouver Backpacker House offers various amenities, including self-catering and laundry facilities. Guests enjoy a cozy lounge, communal kitchen, and free Wi-Fi. Conveniently located near SkyTrain VB.House, a yoga studio, and fitness center.
Renting Budget-Friendly Apartments or Shared Accommodations in Vancouver:
Look for rental websites or apps that specialize in offering short-term, budget-friendly accommodations.
Consider renting a studio or one-bedroom apartment, which can be more affordable than traditional hotels for extended stays.
Explore shared accommodations, such as room rentals or co-living spaces, which can provide a cost-effective option with shared expenses.
By utilizing these research methods and considering the various affordable accommodation options available, travelers can find suitable and cost-effective places to stay in Vancouver in 2023.

The 10 best cheap hotels in Vancouver, Canada | Booking.com
Find and book deals on the best cheap hotels in Vancouver, Canada! Explore guest reviews and book the perfect cheap hotel for your trip.
🏠 Searching for cozy shared rentals? 🌇 Discover FAQs about shared accommodations in Vancouver! 🤔 Click now for insights!
What are some popular neighborhoods for shared accommodations in Vancouver?


Popular neighborhoods for shared accommodations in Vancouver:- Kitsilano- West End- Mount Pleasant- Downtown- Gastown- Yaletown- Commercial Drive- Main Street.
What are the average rental prices for shared accommodations in Vancouver?

Average rental prices for shared accommodations in Vancouver:
Shared room: $700-$900 per month
Private room: $900-$1,300 per month

Are there any websites or apps that specialize in shared accommodations in Vancouver?

Websites or apps that specialize in shared accommodations in Vancouver:- Rentroom-
Roomi
– Erasmusplay
– PadMapper
– Craigslist
– Kijiji
– Airbnb
– Zumper
– RentBoard
Saving Money on Transportation Expenses in Vancouver
Navigating Vancouver on a Budget: Public Transit Options
Benefits of purchasing a Compass Card for convenient and cost-effective travel. Real life example: Commuting from downtown to the University of British Columbia using public transit saves approximately $100 per month compared to driving.
Utilizing Bike-Sharing Programs for Affordable Transportation
Exploring popular bike routes and scenic trails in Vancouver while reducing transportation expenses
Real life example: By renting a bike for short trips instead of using public transit or driving, residents can save up to $50 per week on transportation costs.
Carpooling and Ride-Sharing: Cost-Saving Options in Vancouver
Benefits of carpooling and ride-sharing for reducing fuel and parking costs
Utilizing ride-sharing platforms like Uber or Lyft for affordable transportation options. Real life example: Sharing a ride with coworkers or friends to commute to work can save an individual approximately $200 per month on fuel and parking fees.
In conclusion, when it comes to budgeting for travel in Vancouver in 2023, it is important to consider these helpful tips. By planning ahead, utilizing public transportation, seeking out affordable accommodations, exploring budget-friendly dining options, and taking advantage of free attractions and activities, travelers can make the most of their trip while staying within their budget.
Furthermore, it is essential to prioritize sustainability and support local businesses when making travel decisions.
So start planning your budget-friendly Vancouver adventure today and experience everything this beautiful city has to offer without breaking the bank!