Are you searching for halal food options in Vancouver? Look no further! We have compiled a list of top-rated restaurants and resources that cater to your dietary preferences. Whether you're craving Moroccan, Lebanese, Middle Eastern, Mediterranean, Indian, or Pakistani cuisine, Vancouver has something to satisfy your taste buds. Keep reading to discover some fantastic halal food options in the city!
Moltaqa Moroccan Restaurant: Situated on Mainland Street in Yaletown, Moltaqa Moroccan Restaurant is a must-visit for enthusiasts of Moroccan cuisine. Indulge in their aromatic tagines, flavorful couscous, and mouthwatering grilled meats.
Nuba: With several locations across Vancouver, Nuba offers an enticing blend of Lebanese and Mediterranean flavors. Their menu features a variety of appetizers, salads, and traditional dishes, such as falafel and shawarma.
Nuba is an exceptional Lebanese eatery in Vancouver, BC, renowned for its modern ambiance and delectable cuisine. Specializing in halal food, Nuba proudly ensures that all meats served are halal, non-medicated, and hormone-free. The diverse menu caters to a variety of dietary preferences, offering sumptuous vegan options. Each dish and juice is expertly crafted to order, guaranteeing freshness and unparalleled taste. With multiple convenient locations throughout Vancouver, such as Gastown and Mount Pleasant, Nuba is the go-to destination for a remarkable dining experience.
Paramount Middle Eastern Cuisine:If you're looking for authentic Middle Eastern fare, make sure to check out Paramount. They are renowned for their delectable falafel and shawarma, but their menu also includes a wide range of kebabs, dips, and grilled specialties.
Einstein Wrap House: Craving a quick and satisfying meal? Einstein Wrap House is the place to be. Their extensive menu includes an array of wraps and sandwiches filled with flavorful combinations of meats, sauces, and fresh ingredients.
If you're in the mood for Indian and Pakistani dishes, the following restaurants won't disappoint:
Dewan E Khass: Known for its flavorful curries and aromatic biryanis, Dewan E Khass offers a diverse menu of Indian and Pakistani favorites. Savor the rich flavors and spices that define these cuisines.
Sofra Mediterranean Restaurant: Embrace the flavors of the Mediterranean at Sofra Mediterranean Restaurant. Indulge in their grilled meats, fresh salads, and savory dips, all made with the finest ingredients.
Tandoori Oven: Specializing in Indian cuisine, Tandoori Oven is a delightful spot for those seeking authentic flavors. From tandoori dishes to flavorful curries, their menu is sure to appease your cravings.
Karakoram: With a focus on Pakistani and Indian dishes, Karakoram offers a memorable dining experience. Be sure to try their succulent kebabs, fragrant biryanis, and traditional curries.
To stay updated on the latest halal food options and recommendations in Vancouver, check out the Instagram account "Halal Foodies Vancouver" (@halalfoodiesvancouver). Additionally, TripAdvisor and Wanderlog provide comprehensive lists of the best halal restaurants in the city, ensuring you can make informed dining choices.
Don't miss out on the opportunity to savor the delicious flavors of halal cuisine in Vancouver. Plan your culinary adventures today and indulge in the diverse and vibrant food scene the city has to offer.
Halal Gourmet Delights: Must-Try Dishes in Vancouver
When it comes to satisfying your cravings for halal food in Vancouver, look no further than these top-rated restaurants. From kababs to stews and everything in between, these establishments have got you covered with their delicious halal dishes. So, get ready to embark on a culinary journey and try out these must-visit halal restaurants in Vancouver.
Yaas Grill 2077:
Situated in the Grand Boulevard area, Yaas Grill 2077 is a prime destination for halal food enthusiasts. Their menu offers a wide range of options, including mouthwatering kababs, hearty stews, and other delectable dishes. With a commitment to using fresh ingredients and serving piping hot meals, Yaas Grill 2077 ensures a delightful dining experience.
Crispy Delight:
Nestled around Marine Hamilton, Crispy Delight is a restaurant dedicated to serving halal deep dish pizzas, footlong sandwiches, and hamburgers. Their focus on sourcing the best quality ingredients and using halal meats ensures that every bite is a flavorful journey. Experience the crispiness and satisfaction at Crispy Delight.
Since its establishment in 2009, the restaurant has been committed to procuring the finest ingredients and Halal meats from reputable local suppliers in Greater Vancouver, focusing on delivering an exceptional dining experience.
The 10 Best Halal Restaurants in Vancouver
Glu-Halal Delights:
Conveniently situated in West Vancouver, Glu-Halal Delights offers both delivery and takeout options for those seeking halal cuisine. Their menu includes a tantalizing selection of dishes like shawarma, falafel, and kebabs. Enjoy the convenience and taste of Glu-Halal Delights in the comfort of your own home.
Arabesque:Located on Granville St., Arabesque is a restaurant specializing in Middle Eastern cuisine, with a delightful range of halal options. Known for both its delicious food and cozy atmosphere, Arabesque promises a delightful dining experience. Immerse yourself in the rich flavors and warm ambiance that Arabesque provides.
Halal Food Trucks and Street Eateries: A Local's Favorite Spot
When it comes to experiencing the flavors of halal cuisine in Vancouver, there is no better way than to sample the diverse offerings of the city's food trucks and street eateries. From mouthwatering Middle Eastern delights to an array of tantalizing dishes, these halal food establishments have become a favorite spot for locals and visitors alike. Let's explore some top options that you should consider if you're looking for a memorable halal food experience in Vancouver.
Mr. Shawarma Food Truck:
Since its inception in 2010, Mr. Shawarma Food Truck has been a pioneer in bringing the authentic taste of Middle Eastern cuisine to the streets of Vancouver. Offering fresh and healthy options that are prepared daily, this acclaimed food truck remains a top choice for those craving delectable halal dishes.
Bada Bing:
Known for its delightful food, Bada Bing is a halal truck that has impressed Vancouver's food lovers with its delicious offerings. With a diverse menu that caters to various taste preferences, this food truck promises a memorable dining experience for all.
Superbaba
For food enthusiasts looking to savor the rich flavors of Middle Eastern cuisine, Superbaba offers a halal food experience that cannot be missed. From mouthwatering kebabs to aromatic dips, their menu is a testament to their commitment to quality and authenticity.
The Halal Guys:
One of the most popular halal food trucks in Vancouver, The Halal Guys need no introduction. Known for their iconic combination platters and delectable gyro wraps, this food truck is a must-visit for anyone seeking a taste of halal street food at its finest.
Mitra Canteen:
Mitra Canteen is a halal truck in Vancouver that serves an enticing variety of dishes, satisfying the taste buds of locals and tourists alike. Their menu offers an array of options, ensuring there's something for everyone's preferences.
Navigating Halal Certification: Tips for Finding Halal Food in Vancouver
When it comes to finding halal-certified restaurants in Vancouver, there are a few strategies you can employ to streamline your search. Here are some helpful tips:
Look for halal certification: Prioritize restaurants that possess halal certification. Halal certifying agencies meticulously assess businesses to determine if their products adhere to the halal regulations. Key areas of investigation include the ingredients, suppliers, and production facilities. The production facility must demonstrate the ability to uphold the integrity of the halal status from the entry point to the exit point of the product. Once all potential concerns are addressed within the facility, the certification agency provides a halal certification seal.
Conduct an online search: Popular websites such as TripAdvisor and Wanderlog have curated lists of halal-certified restaurants in Vancouver. These platforms can provide valuable insights and recommendations for halal food options in the city.
By following these tips, you can navigate the halal certification process more effectively and enjoy halal food with confidence in Vancouver.
Halal Catering Services in Vancouver: Perfect for Special Occasions
When it comes to finding halal food catering services in Vancouver to elevate your special occasions, the options are plentiful. Allow me to introduce you to some of the top halal caterers in this vibrant city:
Roaming Hunger: If you're seeking a unique twist to your event, Roaming Hunger is your go-to choice. They specialize in halal food truck catering, adding an element of novelty and convenience for any occasion.
Haida Sandwich: Located in North Vancouver, Haida Sandwich has gained an impeccable reputation for offering halal catering services. With an extensive menu that caters to a wide range of tastes, they are well-equipped to cater to special occasions and corporate functions alike.
best halal restaurants in Vancouver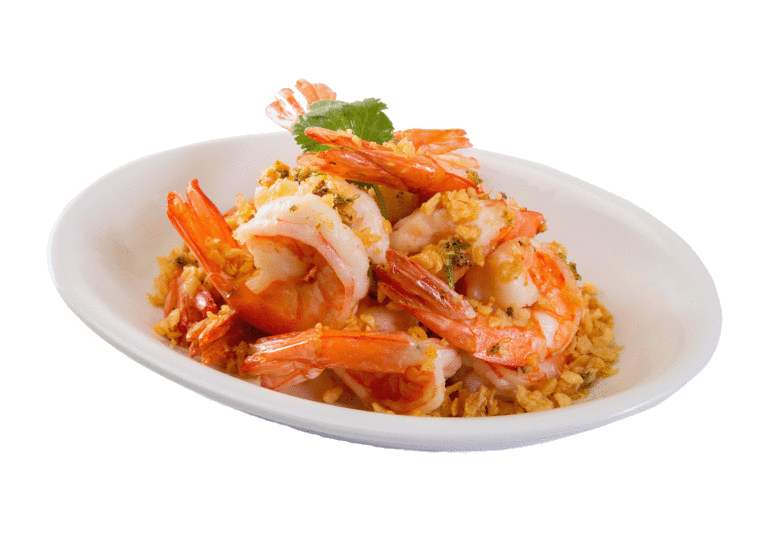 Find Your Perfect Caterer
FIND YOUR PERFECT CATERER Need a great food truck or catering company to attend your event or wedding? Fill out a form and receive responses within minutes! Our service is 100% FREE. Try it out today! REQUEST CATERER WHY USE OUR CATERING SEVICE QUICK & EASY Book a food truck or caterer for your…
These outstanding halal caterers in Vancouver are dedicated to ensuring that your special occasions are catered to perfection. From hand-picked ingredients to exquisite presentation, they leave no stone unturned in delivering a memorable dining experience for you and your guests. Whether you opt for the convenience of a halal food truck or the elegance of a meticulously curated menu, these caterers have got you covered.
if you are in search of halal catering services in Vancouver, look no further. Choose from these exceptional caterers to elevate your special occasions and create lasting memories with delicious halal cuisine.
Whether you're a local or a visitor, Vancouver offers an array of delectable halal experiences. Embark on a culinary journey and explore the flavors of these top-rated restaurants. From kababs to pizzas and everything in between, these Halal Gourmet Delights in Vancouver are sure to excite your taste buds and leave you craving for more.